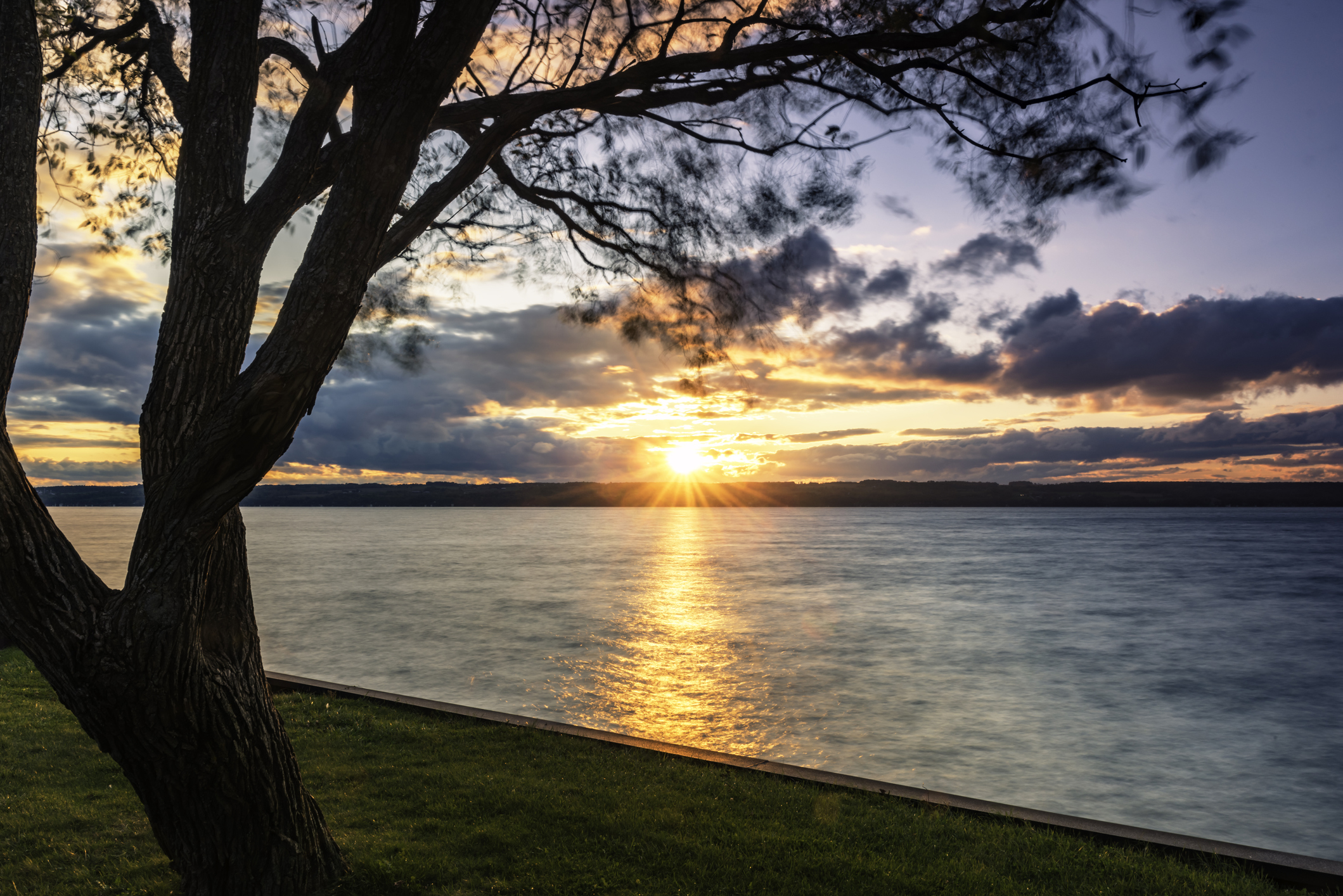 What is Geneva Community Power?
The Town of Geneva and Joule Community Power have partnered to establish a community solar program that gives back to the community and enables subscribers who support clean energy generation to spend less on electricity.
Geneva Community Power is a local renewable energy program serving residents and businesses in the NY Finger Lakes region. Those who enroll save approximately 10% annually on electricity for up to 25 years by supporting clean energy generation.
Once an enrollment target is met, the program awards a sustainability grant that Geneva elected to use for storm water control projects benefiting Seneca Lake. The 400-subscriber enrollment target was met on June 26.
The program is not just for Geneva residents. Any NYSEG residential and small business customer is eligible to enroll in Geneva Community Power to take advantage of electricity bill savings.
How Choosing Renewable Energy is Helping Seneca Lake

Once 400 people enrolled in Geneva Community Power, the Town of Geneva earned a $25,000 sustainability grant grant from Geneva Community Power that will be used for a storm water control project. With matching funds from the State through the Water Quality Improvement Program, the Town of Geneva will be able to sponsor watershed project that protect Seneca Lake valued at $100,000, essentially quadrupling the project scope.
SUBMIT A TESTIMONIAL
Tell us why you support the Geneva Community Power renewable energy program.
SHOW SUPPORT
Display a storefront window poster in your place of business.

Invite your friends to a cleaner and cheaper energy future!